In Niamey from 21 to 22 November 2019, ARGA participated in the regional seminar on capitalization and consultation of the "Supporting democratic institutions to develop legal and political frameworks sensitive to citizens' security concerns" programme.
This programme is being carried out in Niger, Mali and Burkina Faso, which have a common border area called the Liptako Gourma.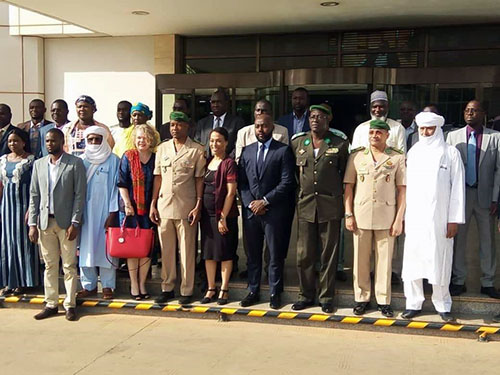 This seminar is a framework for consultation and synergy between the centres for strategic studies and civil society organisations in the Liptako Gourma area in order to contribute mutually to security and development in this area.
On the agenda were several presentations, namely that of the NED Sahel programme, the three centres for strategic studies (Mali, Niger, Burkina Faso), the three projects implemented in the three countries and group work that enabled participants to make recommendations.